Ulcerative colitis specialist in Thane
Dr. Vasudev Chowda is a highly-qualified and experienced Ulcerative colitis specialist. who has consulted more than 10,000 patients within a short span. Due to these abilities, Dr. Vasudev Chowda is known as one of the best Ulcerative colitis Specialists in Thane.
They have experience managing ulcerative colitis, and you can too. Continue reading for information on ulcerative colitis, including reasons, symptoms, etc.
What is Ulcerative Colitis?
 Ulcerative colitis is irritation or inflammation of the large intestine's inner lining, also known as the Colon. The colon is the portion of the intestine that also involves the lining of the rectum. Reabsorption of water and excretion of waste products occur in the intestine. In terms of medicine, ulcerative colitis is classified as a inflammatory bowel condition. Ulceration and swelling are brought on by inflammation of the colon's interior lining. In addition to rectal bleeding, it causes painful bowel motions and bloody diarrhoea. An autoimmune disorder also called as ulcerative colitis causes the body's immune cells to attack its own organs. It alters the function of the rectum and intestines by damaging their lining.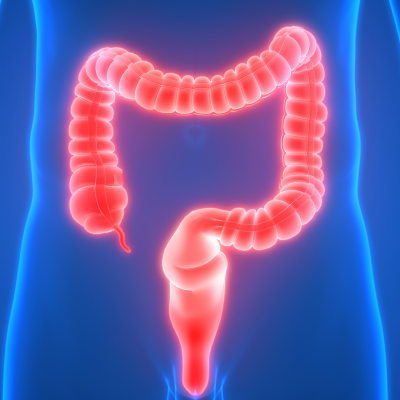 Causes of Ulcerative Colitis:
Environmental and genetic influences
Diet: High consumption of unsaturated fat and vitamin B6 may increase the risk of ulcerative colitis
People with milk allergies
Consuming a lot of sulphur in your diet
Attacks exacerbate by high protein meat and alcohol
Symptoms of Ulcerative Colitis:
Painful bowel motions that range in ferocity
Cramping in the stomach while passing stools
Anemia, pale nails, and ocular conjunctiva are symptoms of ongoing blood loss.
Weight loss
Ulcers on the tongue, lips, and pharynx
Joint inflammation
An infection of the vessels that causes thrombosis

Diagnosis of Ulcerative Colitis:
Complete Blood Count (CBC)

Renal Function test
Electrolyte test
Urine test
A stool sample to rule out infections and parasites
Erythrocyte Sedimentation Rate
CRP test
Get yourself an appointment with Dr. Vasudev Chowda at Dr. Vasudev's GI and Endoscopy Centre in Mumbai for the best ulcerative colitis Specialist in Thane.