Best Gastroenterologist in Mumbai
Meet the renowned doctor with 17 years experience in Gastroenterology , Dr. C. Vasudev. He is a  well-known Gastroenterologist in Mumbai. Has expertise in Liver Diseases (Hepatology), and Endoscopy. Doctor has reputation for preforming complicated Surgeries related to liver fibrosis, liver cirrhosis. He is a calm personality always patient friendly and provides proper guidance and counselling to his patients throughout the process. He is the Best Gastroenterologist in Mumbai, consults at Dr. Vasudev's GI & Endoscopy Center. Book an appointment now to get the solution to all your chronic gastrointestinal  issues.
Dr. Vasudev is a renowned Senior Consultant in the field of Gastroenterology, Liver Diseases (Hepatology) and Endoscopy. He graduated from Jawaharlal Institute of Post graduate Medical Education and Research (JIPMER, Pondicherry) in the year 2001 and obtained masters in Internal Medicine from All India Institute of Medical Sciences (AIIMS, New Delhi). He under look his training in Doctorate of Medicine degree (D.M) in Gastroenterology and Hepatology from Sanjay Gandhi Post Graduate Institute of Medical Sciences (SGPGI) Lucknow in 2006. All the three institutes are top ranked and considered the best in India.
Prior to setting up his specialist clinics, he obtained vast experience and worked as Consultant Gastroenterologist and Liver specialist from Fortis hospital Mumbai, Fortis Hiranandani hospital, Navi Mumbai, Seven hills hospital Mumbai, Kailash hospital Noida, Max superspeciality hospital New delhi, Narayana Hrudayalaya Bangalore. He also worked as Asst. Professor in Gastroenterology in Rajiv Gandhi Superspeciality hospital. He continues to be involved in post graduate education and training of future specialists.
Dr. Vasudev has vast experience of 17 years in caring for patients with conditions related to oesophagus (food pipe), stomach, small intestine, colon, liver, pancreas, gall bladder. His special interest includes assessment and treatment of liver fibrosis, liver cirrhosis and its complications, alcoholic liver disease, viral hepatitis B & C, Fatty liver disease, Ulcerative colitis, Crohn's disease, swallowing disorders, Gastroesophageal Reflux disease (GERD), Peptic ulcer disease, Irritable Bowel syndrome, Functional GI disorders, constipation, Pancreatitis. Dr. Vasudev also has wide experience in various endoscopic procedures. These include diagnostic oesophago gastroduodenoscopy (OGDscopy), colonoscopy, endoscopic treatment of bleeding peptic ulcers, treatment of oesophageal and gastric varices, polypectomy, endoscopic treatment of achalasia, stenting, Metallic stenting of oesophageal cancer, colonic cancer, gastric outlet obstruction. Dr. Vasudev also performs ERCP / ERCP and stenting, CBD stone extraction.
Dr. Vasudev also performs Fibroscan for liver diseases, Capsule endoscopy, Urea Breath test for H.pylori infections, Esophageal and anorectal manometry, Biofeedback for constipation, 24hr pH impedance testing for GERD and other oesophageal disorders, hydrogen and methane breath testing for small intestinal bacterial overgrowth, Lactose intolerance and fructose malabsorption. All the above tests are done at his specialised clinic and endoscopy centres.
He is easy approachable, patient friendly and well versed in several languages – English, Hindi, Telugu, Tamil. He is well liked by his patients and has been accorded with several awards. He attends various conferences and updates his knowledge to give the latest and the best treatment to his patients.
Dr. Vasudev is currently a visiting consultant at (Only for hospital admissions)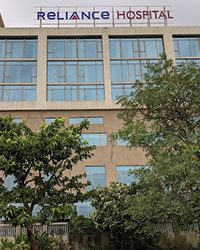 Reliance Hospital, Koparkhairane, Navi Mumbai
Terna Hospital, Nerul, Navi Mumbai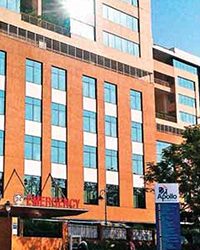 Apollo Hospital, Belapur, Navi Mumbai